Dátum/Idő
11.10. 18:30
Kategória(k)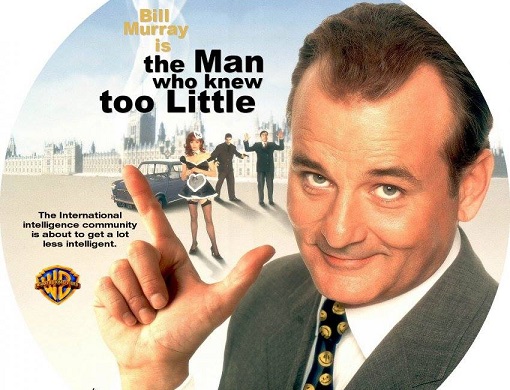 Fight Film Club
– Bill Murray: The Man Who Knew Too Little–
In English with Hungarian subtitles!
The Man Who Knew Too Little is a 1997 American comedy espionage film starring Bill Murray, directed by Jon Amiel, and written by Robert Farrar and Howard Franklin. The film is based on Farrar's novel Watch That Man, and the title is a parody of Alfred Hitchcock's 1934 film The Man Who Knew Too Much and his 1956 remake of the same title.
Wallace Ritchie (Murray) flies from Des Moines, Iowa, to London, England, to spend his birthday with his brother, James (Peter Gallagher), who is to hold a business dinner that evening. Though James is all too happy to spend time with Wally, his presence threatens to sour the evening, and so James sets Wallace up with an interactive improv theatre business, the "Theatre of Life", which promises to treat the participant as a character in a crime drama. Before the night begins, James hands Wallace a pair of Ambassador cigars, promising to "fire them up" before midnight in celebration of Wally's birthday. Trouble begins when Wallace answers a phone call intended for a hitman at the same payphone that the Theatre of Life uses for its act.
Entry: free