Dátum/Idő
06.16. 22:30
Kategória(k)
Soft Shell 3: Violence (US), Glxy live, The Sheut live, Dora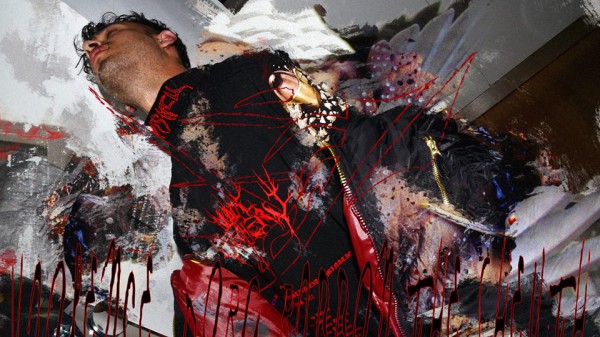 "a rock n' roll Buddhist monk from the hood" – Mykki Blanco
(scroll down for English)
A multi-instrumentalista V I O L E N C E komplex, brutális, és egyben letaglózóan gyönyörű popzenéket ír, melyekben felkavaró zajok, gitárjéték, lágy ének és dühös rap keveredik.
A baltimori ex-death metál dobos 2015-ben Mykki Blancoval és Yves Tumorral turnézott, Budapestre pedig egy különleges, élő fellépéssel készül. Kihagyhatatlan!
———————-
V I O L E N C E (US – NON Worldwide)
youtube.com/watch?v=pgHBZqUpP3k
soundcloud.com/vilentsiolence
Ribb0n aka Glxy (Elevated) – speciális live szett
soundcloud.com/ribb0n/l0nely
The Sheut – live debüt
Dora
soundcloud.com/dddora
Soft Shell DJs (vivioren / G / Tibor)
soundcloud.com/softshellhu
———————-
Helyszín/Venue: Művelődési Szint (Müszi) Blaha Lujza tér 1., Budapest
Belépő/Entry: 1000 HUF
Start: 22:30
———————-
"a rock n' roll Buddhist monk from the hood" – Mykki Blanco
A multi-instrumentalist, V I O L E N C E (Olin Caprison) produces complex, bruising yet beautiful electronic pop songs with unsettling noises, guitar riffs, soft vocal and angry rap. He meditates on the important but uncomfortable topics of the oppressive nature of history and explores ideas of archetypal memory and the stigmas that come with those memories.
The Baltimore ex-death metal drummer toured with Mykki Blanco and Yves Tumor in 2015 and is coming to Budapest with a special live set. Don't miss out!