Dátum/Idő
01.24. 21:15
Kategória(k)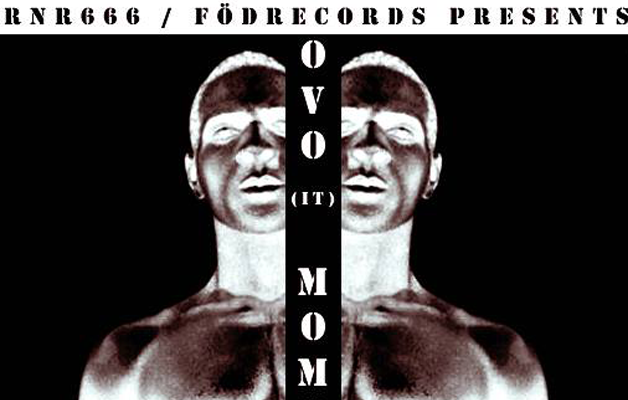 RNR666 / FŐDRECORDS presents:
Na, ezek elkenik a szánkat január 24. én !
OvO – Close your eyes. You may think Satan is singing.
http://ovolive.blogspot.it/
MOMBU – Just another Afro Grind band.
http://mombu.bandcamp.com/
ParaNoiZ – Free-style improvisation and noise music.
https://www.facebook.com/paranoise.H
1000 Huf
MOMBU:
Mombu is a project of Luca T. Mai bariton sax player of "ZU" the amazing italian band, and antonio zitarelli drummer of "NEO" crazy italian trio. This duo, sax and drums joins african rhythms with their jazz, hardcore and metal experience , to create a new musical alchemy. The monstruos afro/grind of Mombu will mesmerize like a purifing voodoo.
OvO:
Close your eyes. You may think Satan is singing. Open them: you'll a small masked woman, with dreadlocks down the her ankles, and without vocal effects. Close your eyes again: you'll think of a heavy metal double kick drum set. Open them again: a gigantic, wrestling masked man is torturino a floor tom, a snare and a cymbal, standing up, no kick. Two people, half gear, enough to bring Hell. This is OvO Bruno Dorella: floor tom, snare, ride Stefania Pedretti: voice, guitar, bass
ParaNoiZ:
ParaNoiZ is a project that creates massive, improvisatory noise music with a unique line-up. Present members ( Kálmán Pongrácz /aka Rovar17 -laptop, live electronics ; Gábor Tóth/aka Tgnoise – live electronics; Krisztián Bartha – drums) — build up a 'harsh', 'ambient noise' based rhythm-heavy sound on each concert. Among others, this project aims at broadening the noise soundscape with novel, experimental sounds, in search for new structural dimensions. For this reason, they invite guest performers on each occasion who don not necessarily or expressly operate in the noise music scene.